According to Pantone, the color of the year is 16-1546 Living Coral. I liked this color, probably because it'll be relevant in 2019, but I couldn't find a hex code.
So I Googled "color hex code picker" and came to this website. You just dump your picture and it picks a color.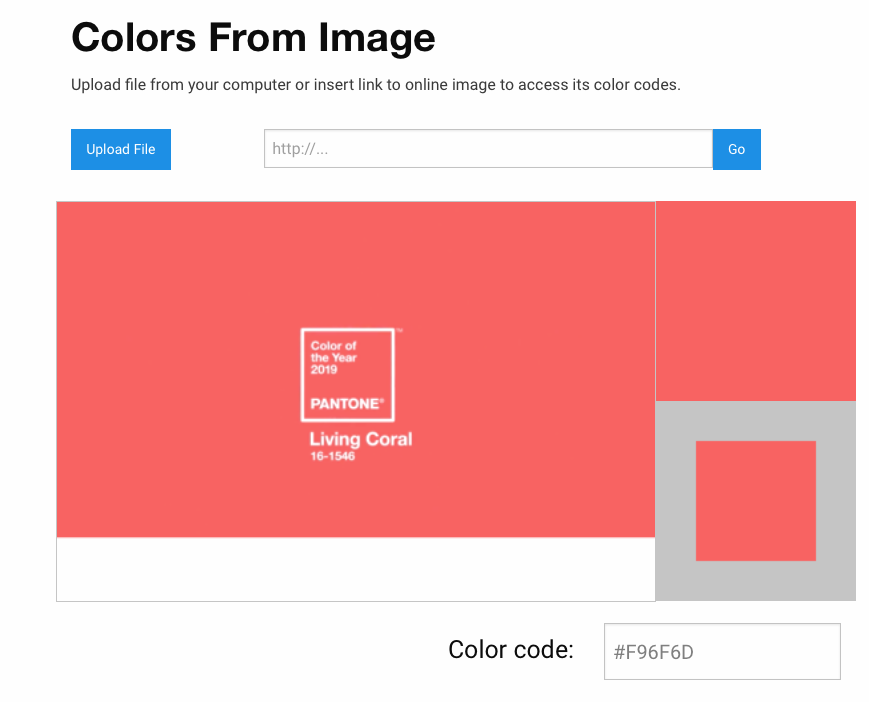 So, the 2019 color of the year hex code is: #F96F6D.